We are a team of veteran yachting professionals with over 80 years combined experience as Captain, Engineer, Purser, Chief Stewardess, Bosun/Divemaster, Deckhand and Stewardess, complemented by shore-based support roles.
We understand the needs and shortcomings of the yachting industry because we have been deeply involved in the operation, construction and refit of large and small yachts for almost 30 years.
Our team is led by David Clarke, who's voyaged well over 500,000 nautical miles around six continents, commanding Superyachts up to 73 meters during his twenty-seven-year career at sea.  His operational experience and knowledge have made David an internationally respected large yacht captain.
We aim to provide Owners and Crew with a better way to achieve quality operations by transforming the way Standard Operating Procedures are set up and carried out. We aim to empower crew and personnel with reliable tools and expert knowledge to help them perform daily tasks at a higher level.
Our goal is to create a system where Owners can relax and enjoy themselves because they know their crew have a solid system in place that ensures smooth operation. A system where crew can personalise expert templates to create Owner-specific systems for service, care, safety and operations. A system where Owners don't have to pay semi-experienced crew to create semi-expert procedures. A system that offers:
Streamlined Setup of SOPs
Reliable Reference Materials
Mitigation of Unnecessary Damage
Reduction of Time Devoted to Training New Hires
Secure Data Protection (to prevent disgruntled crew from deleting procedures & history)
Less Time Devoted to Administrative Tasks
Increased Safety
Transparency of Operations
Improved Team Morale
Consistency in Service and a Better Guest Experience
Since 2012 we've been providing crew with professional documents, templates and SOPs. Industry veterans view us as the go to source for these items, and many management company personnel and other industry professionals rely on our document library to make their lives easier.
Fast forward to 2018 and we've upped our game.  We created the Luxe App SOP System because we knew it made no sense for individual Owners to pay crew (or managers) to research and produce procedures over and over. And we didn't want our materials to just be "good enough" — we wanted them to be of the highest quality and unquestionably reliable. To that end we partnered with world class experts from around the globe and set the bar very high indeed. Each of our experts has devoted their life to their area of speciality, and we're very proud to be working with them. (You'll find a few examples of our experts below.)
No crew can be expected to have the knowledge that experts have acquired over the course of many years, and it's not financially viable for Owners to recruit and pay professionals to produce manuals to the level we've been able to achieve by devoting more than 500 employee days  to date (which doesn't include our many years as crew that it took to acquire the associated knowledge). The Luxe App SOP System and Reference Directory is an economical way to bring your yachting experience to the next level.
Our Total Superyacht Vessel Management, Compliance & Fleet Management Software products focus on providing crew and management companies with a reliable and enjoyable way to manage planned maintenance, inventory and compliance. The fully digital nature of Total Superyacht has allowed us to incorporate many benefits that streamline day-to-day operations and include modules not found in any other VMS products. Total Superyacht features our full SOP System, and the Luxe App knowledge center is available as an optional add-on.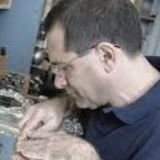 JEFFREY HERMAN - SILVER EXPERT
Herman Silver Restoration & Conservation
Owner
Founder & Executive Director of Society of American Silversmiths. Respected advisor to various Associations including New York Silver Society. Recommended by museums, Associations, premium dealers and action houses including Georg Jensen, Buccellati, Christie's, Sotheby's and many more.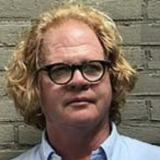 RICHARD PERKINS - CARPET & UPHOLSTERY EXPERT
Interior Technology Services
Director
Superyacht carpets require cleaning and expertise that is fairly unique given the dynamics of engine rooms, soot and salt. For this reason we selected Richard Perkins, originally a Chief Steward who stepped ashore to specialize in this area, his company has been serving yachts globally since 1985. He has become educated in every type of fabric and is a licensed Certified Master Restorer and Master Cleaner.
JOSEPHINE IVE - VALET EXPERT
Magnums Butlers
Principal & Trainer
Josephine Ive is a renowned industry professional in the world of luxury service. Her prestigious career includes her prominent position as the UK's first female butler where her clients included Queen Elizabeth, the Queen Mother and British High Court Judges. Josephine is the leading expert for Valet services and is responsible for training all PYA G.U.E.S.T. accredited trainers that offer a Valet modules via their global Superyacht training schools.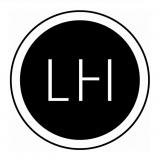 PETER VOGEL - INTERIOR DEPT SERVICE & SOP EXPERT
Luxury Hospitality Mangement
Co-Founder
Peter spent more than 20 years working onboard and acting as a consultant to some of the largest yachts and cruise ships in the world. As a former butler, steward, chief steward, interior manager and fleet hospitality and event manager, Peter has overseen hospitality operations for some of the world's most impressive motor yachts and Luxury Hospitality Management is renowned as the leading provider for 7-Star service training.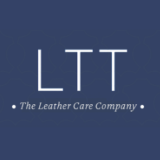 Judy Bass - Leather Expert
LLT Leathercare & The Handbag Spa
Founder
Judy formed LTT Leathercare to service the needs of the furniture industry, providing better trained service technicians to cope with the massive increase in the luxury leather furniture market during the 90's. Tthis followed several years in the USA acting as trouble shooters for the furniture warranty industry and providing technical support and solutions. LTT created the very first training school to teach Leather Care and Repair in the USA and brought their methods and techniques back to the UK.  Judy is considered the foremost authority in the leather care industry.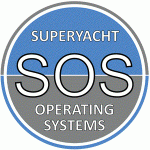 Our company mantra is "Helping You Succeed," and everything we create is done with that in mind. We also believe in providing excellent value for money.
Our services are designed to simplify the daily operations of crew and personnel and to provide Owners with consistency of service, peace of mind and financial savings.
Members of our team head up several not-for-profit industry support groups and share their extensive knowledge with crew in need on a regular basis.