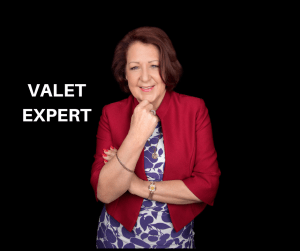 Superyacht Operating Systems is delighted to announce Josephine Ive as an expert collaborator for the groundbreaking Luxe SOP System & Knowledge Centre. As a valet expert, she provides us with unmatched information about Guest Personal Care and Etiquette.
Josephine, one of the UK's first female butlers, is an icon in the luxury service industry with such prestigious former clients as HM Queen Elizabeth II, the Queen Mother and many British High Court Judges.
She is hailed as a leading light in the world of luxury service training, serving as the Director and Principal Trainer for Magnums Butler Academy, globally recognised for outstanding luxury hospitality training for professional butlers, valets and luxury yacht stewards. Their superior yacht interior programs set the standard in elite yacht crew education.
Josephine is known for her superior attention to detail as well as her refreshing and effective teaching methods that fuse traditional butler training with modern innovations. She is highly sought after across the globe as a hospitality guru, qualified Chef, Trainer, Butler and Author. Her contribution to the Luxe provides crew with specialist guidance on the procedures and etiquette involved in caring for owners and guests.
Josephine joins the impressive lineup of experts that are jointly responsible for the Luxe Knowledge Centre – a digital encyclopedia for personnel tasked with caring for wealthy guests, superyachts, estates, jets and boutique hotels.