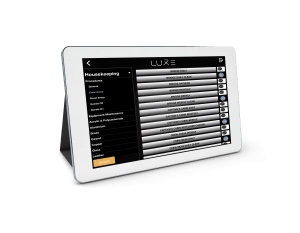 How can SOPs increase efficiency and professionalism on board superyachts?
Creating efficient and reliable standard operating procedures (SOPs) doesn't always get prioritised on board superyachts. Crew are often time-poor and writing up SOPs can be a tedious task that requires careful thought and extensive experience. But SOPs can also generate fluid organisation and professionalism on board – both increasingly important qualities on yacht that are being built bigger each year.
"You wouldn't believe how often crew tell us that they're on a 100m-plus yacht that has no SOPs," explains Jodie Clarke, account manager at Superyacht Operating Systems. "But we get it: crew are often brought in way too late in the process of a build to allow time for this preparation. We receive in 80-100 requests daily for document templates from our free online document library, so we're well aware that crew seek quality SOPs to help set up their on-board operations."
With crew turnover a real issue on board most superyachts, as well as the rapid expansion of the industry, the Superyacht OS team believes it's time to change how yachts are set up. Arguing that it doesn't make any sense for owners to pay for semi-experienced crew to write SOPs that are quickly discarded by their replacement, meaning the process keeps repeating itself, Superyacht OS proposes a format where a yacht is delivered and already has a thorough and reliable system in place.
"Heads of departments would spend less time training new crew and less time on administration…"
"Imagine that the interior designer provides details on all the fabrics and finishings on board, and care instructions for each item are provided by globally recognised experts and named according to the individual fit-out items so that the crew always have access to the correct care and maintenance information," she describes. "For example, the leather expert provides cleaning and care instructions for leather with an aniline finish and that digital reference card is copied and renamed 'Study Ottoman'."
In an ideal scenario, a build crew would use a digital system that already contains comprehensive SOP templates created by industry veterans and simply modify them to suit vessel specifics. The yacht would then take delivery with a full and detailed system of standard operating procedures and care instructions, which can be refined over time but would stay the same even if the crew changed. It would help new crew on board and provide both transparency into operations and accountability (via automated digital records).
"Heads of departments would spend less time training new crew and less time on administration," adds Clarke. "Crew would have a 'bible' to refer to for the majority of tasks at hand, be it repairing the teak seams or making a top shelf cocktail. Less damage would happen to the luxury fit-out and owners and guests would receive greater consistency in service, as well as avoiding unnecessary down time and expenditure."
As technology keeps advancing, such SOPs available on the market have evolved beyond Word and Excel templates and are now available in modern app formats compatible with handheld devices. Such systems could help to bring superyacht operations into a modern and digital age to ensure functional design and operation.
Originally published in The Superyacht News
http://www.superyachtnews.com/crew/the-impact-of-standard-operating-procedures